Free, safe, accessible support and treatment services are available to all B.C. Residents.
Information about the specific services provided by Gambling Support BC can be found below. To access any of these services, visit the Meet the Support Team page to find a service provider suited to your needs, request support online using our online intake form, or call the Gambling Support Line at 1-888-795-6111 (24/7 toll-free).
Outreach Support
Our Gambling Outreach Service is a mobile, early-intervention service supporting at-risk gamblers. This resource provides information, support, referrals, and accompaniment to resources, including problem gambling counselling services and treatment groups, as well as community support organizations such as bankruptcy trustees, legal services, housing services, community mental health services, debt management services, Gambler's Anonymous meetings and peer support organizations.
Clinical Counselling
Free, confidential, multilingual services are available to British Columbians struggling with their own or family member's gambling. Any B.C. resident can access the free services regardless of age, language spoken, location, or gambling status. The program offers individual, group couples, and family support services.
Prevention and Community Engagement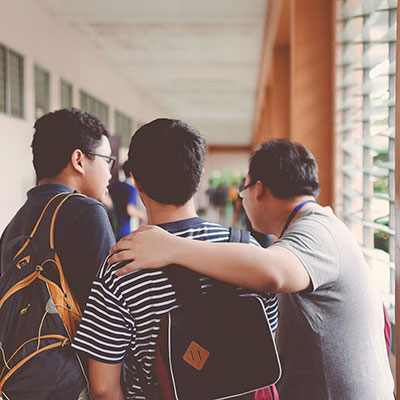 Our prevention and community engagement service providers offer a number of educational, training and initiative-based services, including:
Information for students in grades K to 12
Training for student leadership programs and peer helpers
Information sessions for parent groups, ESL classes, college and university classes, community groups, and treatment programs
Drama projects and awareness booths for older adult populations
Training for community professionals
Culturally relevant gambling awareness programs for Aboriginal, Asian, South Asian and other populations
Discovery Program
Discovery is a multi-day group treatment program offered through the program. Discovery runs between two and five days and the curriculum is varied, but is centred on building skills useful in recovery, increasing self-awareness about one's relationship with gambling and forming preferred visions for moving forward. All of this is done in a group setting where experiences and perspectives about gambling issues can be shared.
---