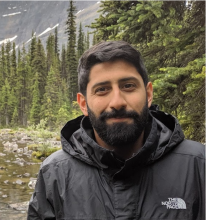 Armin Shahriari has been supporting communities in Langley, Maple Ridge, and Pitt Meadows as a Prevention and Community Engagement Provider since April 2020. Armin has previously worked as a Health Promoter where he's focused on building meaningful partnerships and supporting community members and stakeholders in the Lower Mainland and Sunshine Coast. Furthermore, he has helped conduct health assessment clinics for B.C. public service workers throughout British Columbia.
Armin has focused on supporting many different populations, with a specific focus with immigrant populations, ethnic minorities and children by providing education and resources to best assist individuals make healthy life choices.
Armin completed his Masters in Public Health at the University of British Columbia where he focused his education in epidemiology, surveillance and data analysis, with an interest in communicable diseases and immigrant health.
Location
Maple Ridge
Pitt Meadows
Langley